The Sign Post Forest- the treasure of Watson Lake, Yukon (Canada). People from all over the world bring signs (stolen, probably) and hang them in the forest.
Wandering around the forest is so much fun. Reading all of the different signs and seeing where they've come from. Some are even homemade.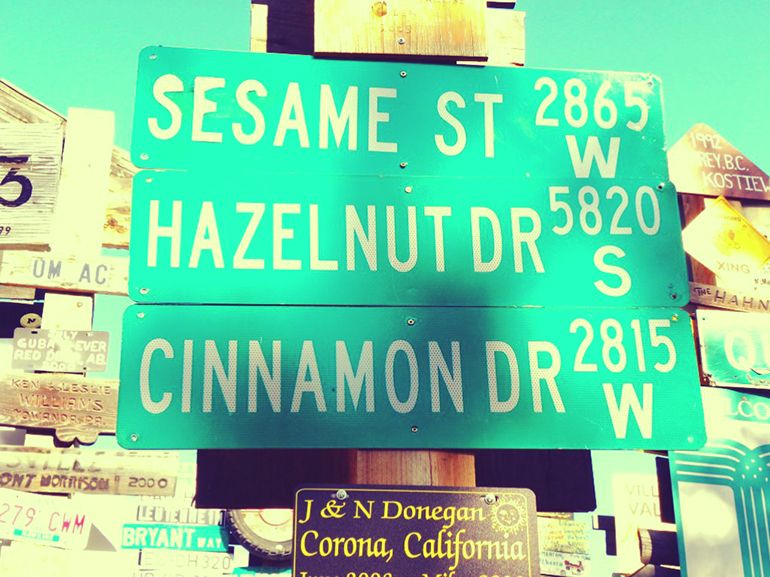 It's amazing how so many people from so many different places have all "met" in this one spot. The forest is quite large and one could spend quite a while getting lost in the signs.