Disney World (as many of you know) has been expanding their "Fantasyland". They've added some new things and as far as I know, haven't finished! I was able to visit WDW this last February with my sister and her family. We had a blast and enjoyed every minute.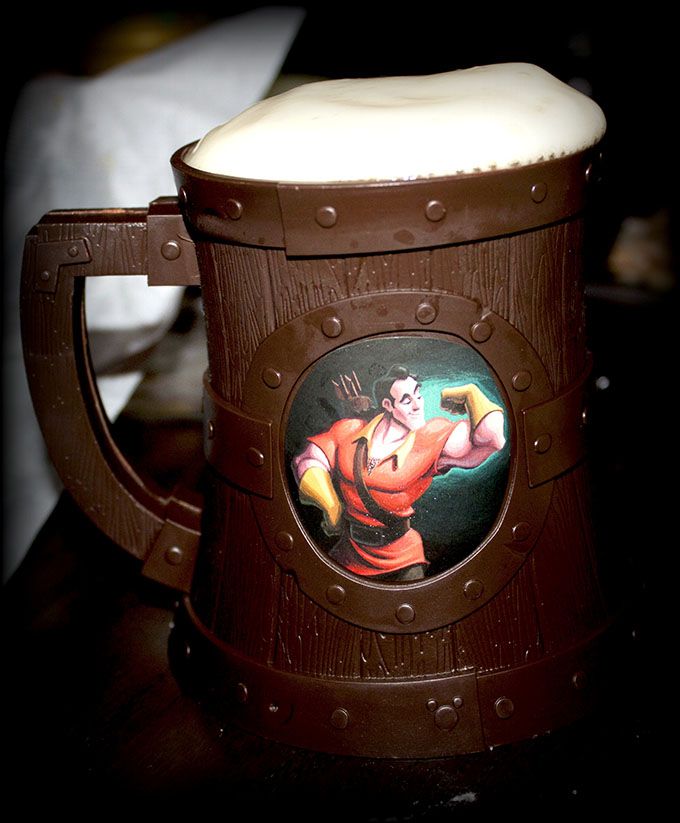 One of our favorite stops in the new Fantasyland was Gaston's Tavern. They serve pork shanks, gooey cinnamon rolls, and their signature "La Fou's Brew". This is supposed to be what the characters are drinking in the movie (we all know what it REALLY was). It's an apple cider- toasted marshmallow mixture with a passion fruit foam on top.
I plan on trying some recipes to see if I can come up with something similar. It was amazing! I will let you know if I can perfect it!